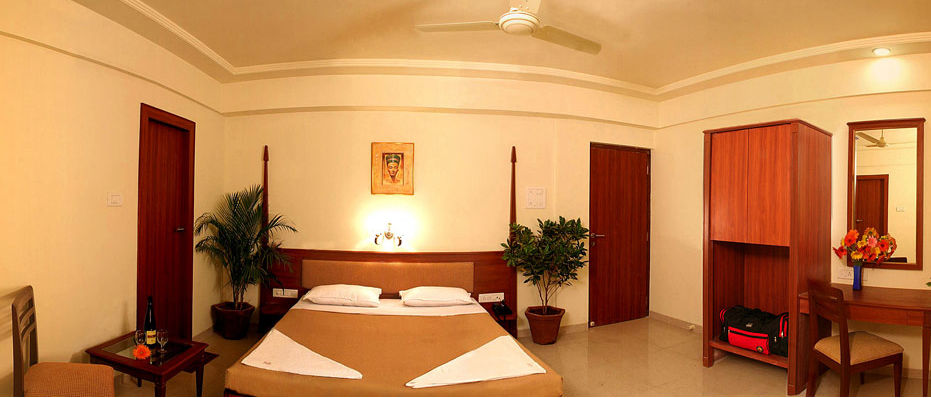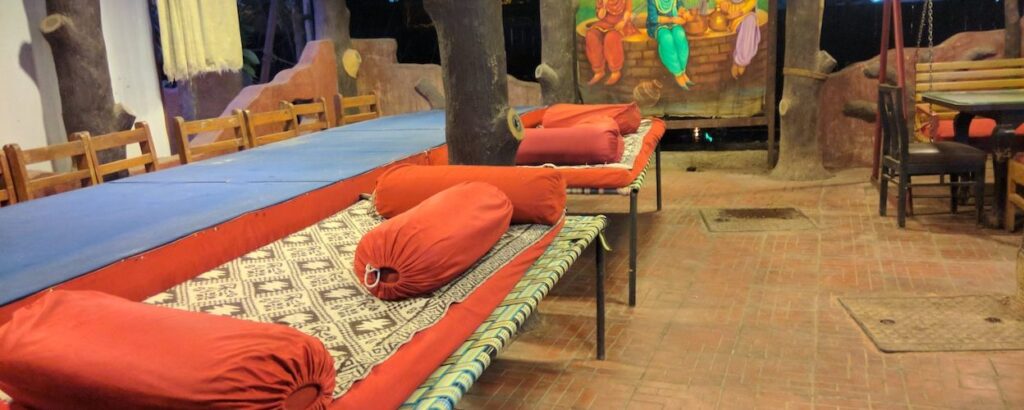 About Us
Saffron Suites is the best hotels in Mira Road which provides great luxury accommodation with a variety of rooms options to choose from. For eg: Deluxe AC Room, Executive AC Room, Super Executive AC Room and Family Suite. If you are looking for hotels in Mira Road, it is the best option for a stay. It has various amenities like Free WiFi in all rooms, Writing desk, Cable TV, Direct dialing local/Intl with voice mail etc.
This hotel in Mira Road has a unique dhaba style restaurant known as Pritam's Dhaba which serves the authentic Punjabi food. Its ambience is village style, with charpoys and teakwood chairs. It has some really delicious food specialty available which will surely pop your taste buds. Also, it has some interesting entertainment activities arranged just for you.
The banquet facility is also available here. From corporate training, meetings, birthday parties, wedding everything can be arranged here.
Saffron Suites is the perfect choice for hotels in Mira road. You will have a peaceful stay with delicious delicacies to try from. You can also plan your corporate meetings with a weekend stay at Saffron Suites. It will definitely be a great experience of work with relaxation.
Our Rooms
Saffron Suites Rooms offers finest in luxury accommodation with 2 Suites, 4 Super Executive, 4 Executive and 7 Deluxe AC rooms designed with modern amenities. Rooms are well appointed with a choice of double beds with bathtub.
Family Suites
Occupancy: 2
Price: Rs. 3400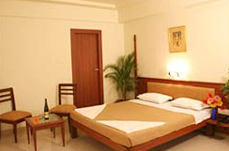 Super Executive Room
Occupancy: 2
Price: Rs. 2300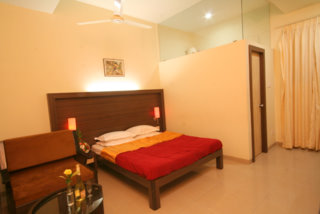 Deluxe Room
Occupancy: 2
Price: Rs. 1900

Book your room online today and experience a relaxing and luxurious stay at Saffron Suites. It is the best option available for hotels in Mira Road.
Photo Gallery
Testimonial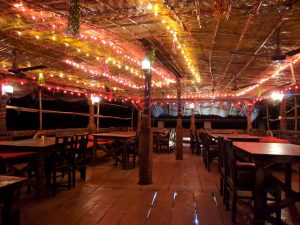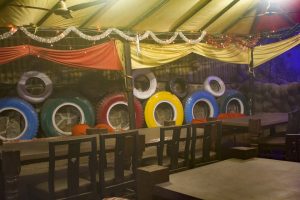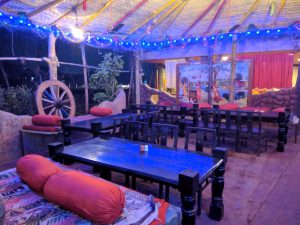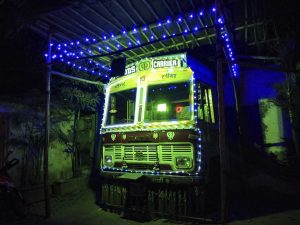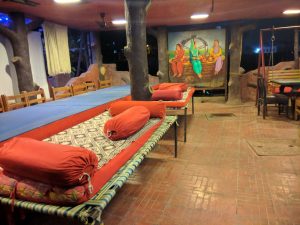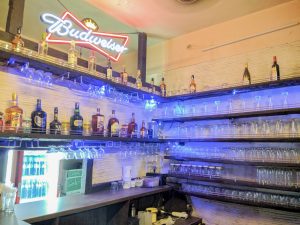 "Great service, you can't beat a full English fry up at 3am delivered directly to your room! Sorry about the lack of clothing though!"
"A truly outstanding experience! My husband and I had a fabulous 5 nights staying at Saffron suites, I cannot recommend this hotel enough!"
"We had a fantastic weekend staying at Saffron Suites, we're already planning our next weekend away here! Looking forward to see you again!"