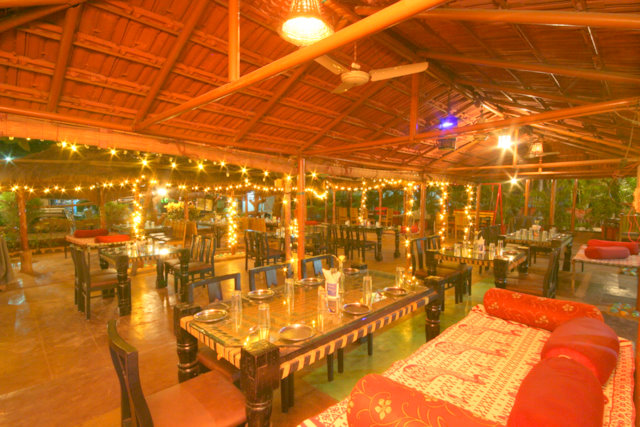 Restaurants
---
Home >

Restaurant

s
Pritam's Dhaba
Pritam's Dhaba is the best highway dhaba in Mumbai. It is a traditional Punjabi Dhaba with a Village Ambience where it serves authentic Punjabi Food on Charpoys and chairs made of carved Teakwood. This highway dhaba in Mumbai has put in every effort to design and create a roadside eatery as you might find along the national Highways of Punjab. Even the waiters are dressed in Colorful Pathani dresses to the truckers attire. These eateries, found on national highways, remain open throughout the night.
Specialities
This highway dhaba in Mumbai serves you Sarson Da Saag with Makai di Roti, Veg Lajawab are its Vegetarian Specialties and various Tandoori kababs along with Murg Masalam and Chicken Lahori are its most recommended Non-Vegetarian Cuisines. Pure Jain Food is also available as per order. We also serve wide variety of Alcohols, cocktails, mock tails to your sipping taste.
Entertainment
The evenings visitors are entertained with Live Karaoke Band where you can listen to Ghazals and latest Hindi numbers as per your demand. The Kids are entertained by a variety of Playing Equipments in the open Garden. Balloon makers, Tattoo makers along with the magician add to their entertainment on Sunday evenings.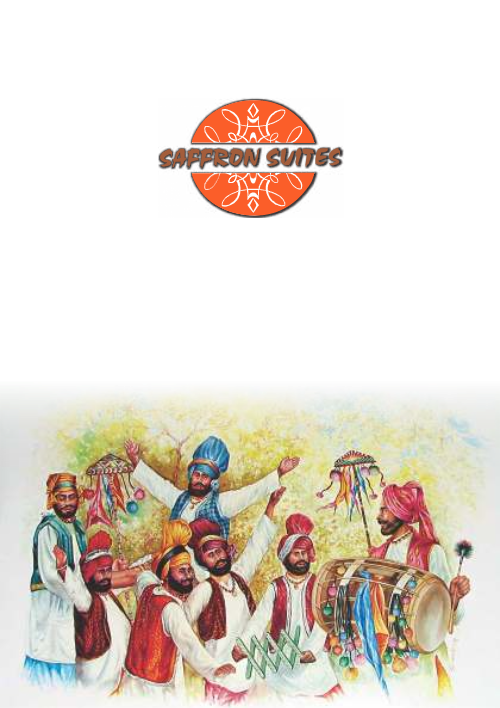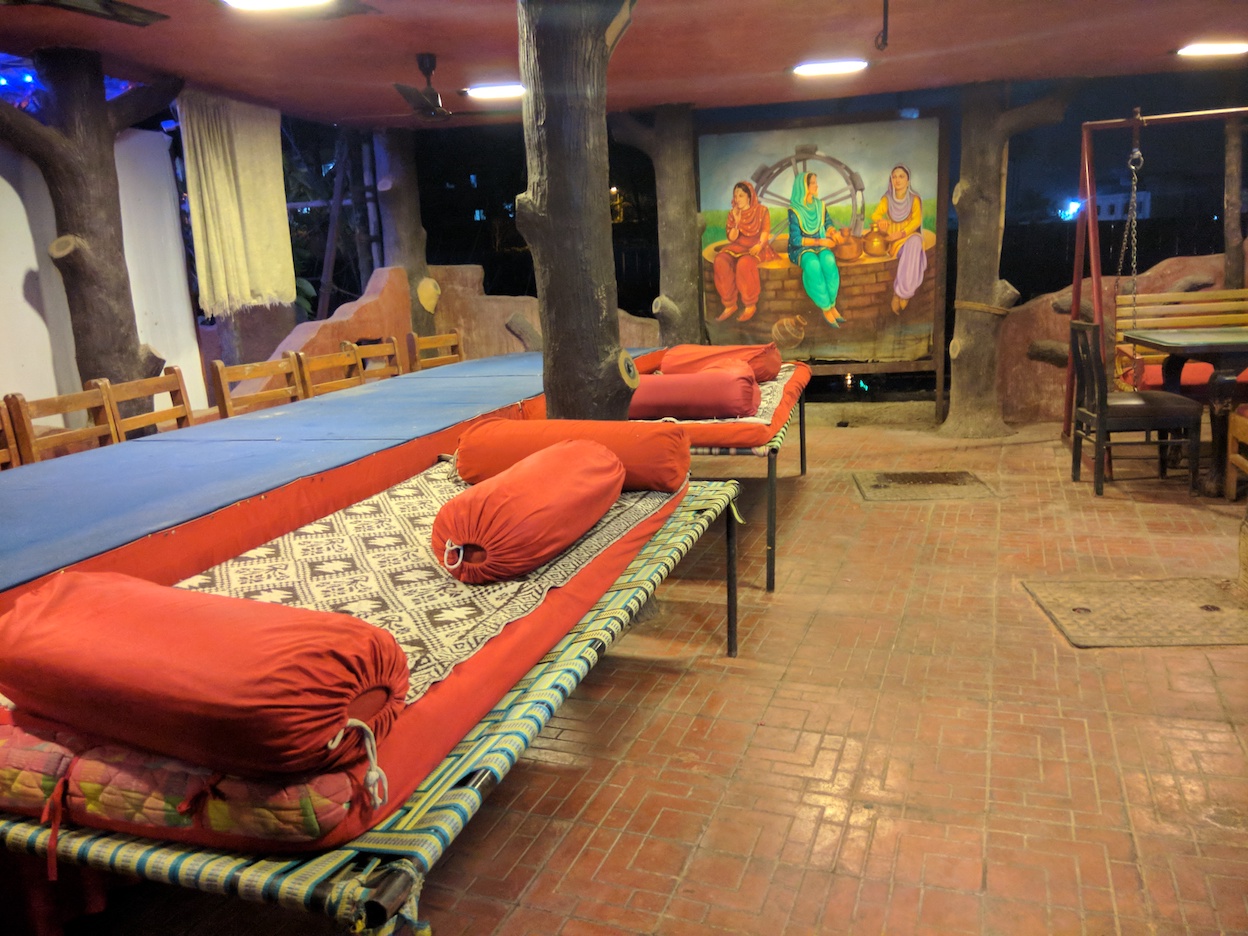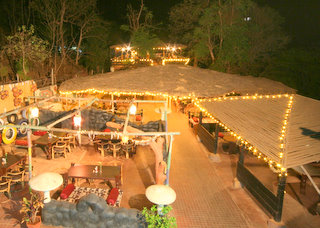 Roof Top – Machan
Roof Top Machan at the backside of Pritam's Dhaba is an open air dinning arrangement where you can enjoy Dhaba delicacies at sizable height of 12 feet's from the ground level viewing the entire Dhaba from one side and the dense jungle of national park from the other side.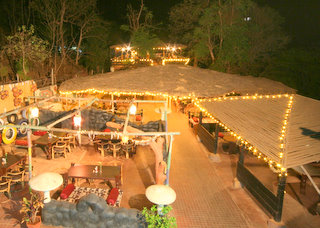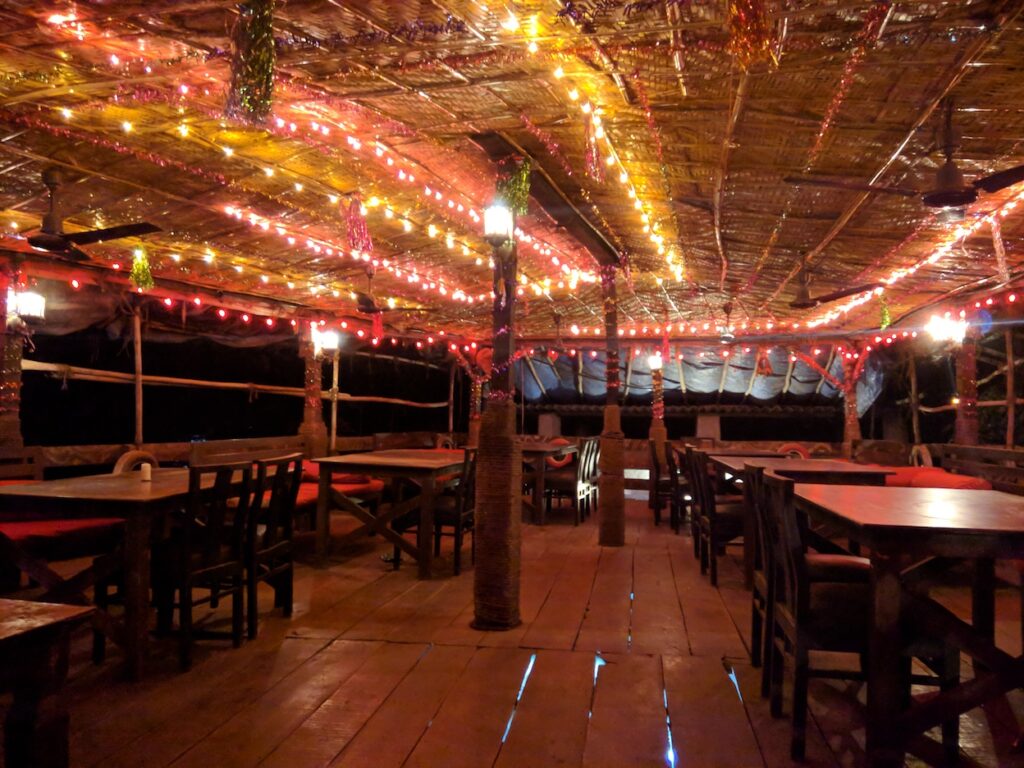 Special Cocktails parties with live Barbeque and Kebab would be a speciality of the rooftop.
Best Place to Visit
Assuredly Pritam's Dhaba is one of the happening highway dhaba in Mumbai, which not only serves great food but also takes care of the customer's satisfaction. It is not only dining but an experience to feel. It will be definitely a great outing with family and friends.
You can also plan your stay at Saffron Suites for your weekend getaway. You can also plan a corporate conference at the banquet. Various functions like wedding, ring ceremony, birthday parties etc. can be arranged in the banquet halls with the delicious food from the restaurant.
Visit this place to experience it for yourself.