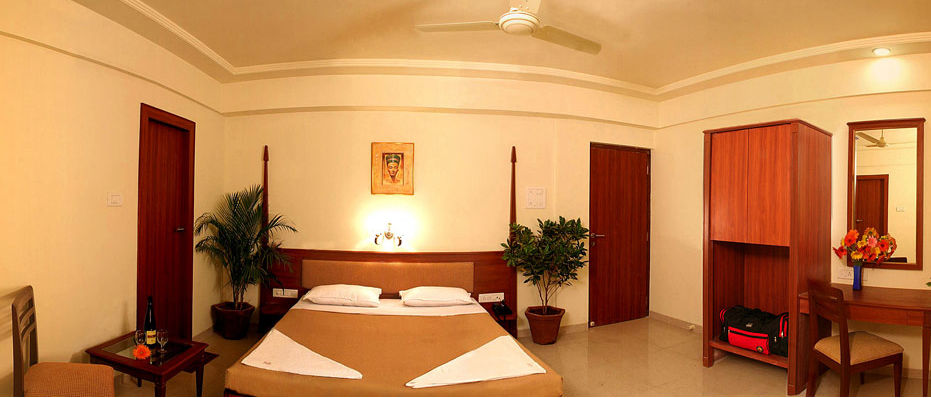 Our Hotel
If you are in search of best hotels in Dahisar, then Saffron Suites is an ideal choice for it. Life in the Mumbai metropolis is becoming more and more mundane with the fast pace, noise, traffic jams, secluded living in the clutter of concrete jungles, noise, pollution, stress and traffic jams. This hotels in Dahisar is just ten minutes drive from Dahisar check post on the Mumbai Ahmedabad highway. It is perfect for everyone who needs a break to unwind in the lush of a green environment surrounded by majestic hills of green forests of Thane district.
Saffron Suites hotels are situated at the outskirts of Mumbai City near Vasai which is close to Mumbai and Thane. It is away from the mad rush of the city but still well within reachable limits of Mumbai City itself. It's the best available place for hotels in Dahisar. It is near Mira Road and Bhayandar and is equally accessible from Thane, Mumbai as well as Vasai.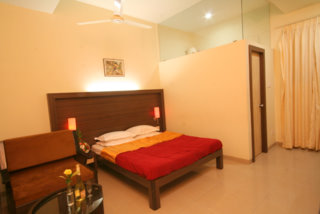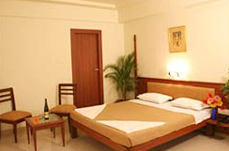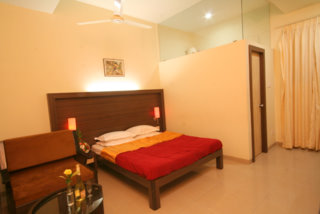 Conference Facilities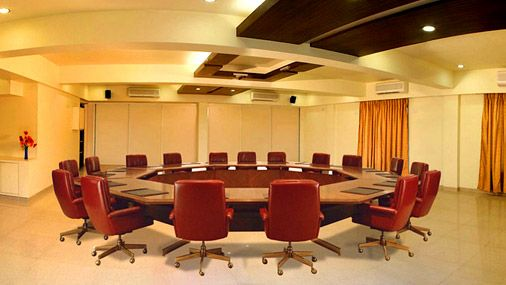 Hotel Facilities
Saffron Suites accommodation offers finest in luxury rooms with 2 Suites, 4 Super Executive, 4 Executive and 7 Deluxe AC rooms designed with modern amenities. Rooms are well appointed with a choice of double beds with bathtub. It's one of the best hotels in Dahisar with just a few minutes away from Dahisar check post.
Pritam's Dhaba
Pritam's Dhaba is a traditional Punjabi Dhaba with a Village Ambience where it serves authentic Punjabi Food on Charpoys and chairs made of carved Teakwood. Every effort has been made by the designer to create a roadside eatery as you might find along the national Highways of Punjab. Even the waiters are dressed in Colorful Pathani dresses to the truckers attire. These eateries, found on national highways, remain open throughout the night.
Sarson Da Saag with Makai di Roti, Veg Lajawab are its Vegetarian Specialties and various Tandoori kababs along with Murg Masalam and Chicken Lahori are its most recommended Non-Vegetarian Cuisines. Pure Jain Food is also available as per order.